The brewery Beck's has released an app that turns simple WhatsApp chat histories into legendary action comics. "Heroes of the Night" is beautiful superhero nostalgia. Zack! Boing!
Sometimes we enjoy great evenings with friends, who also produce some fun WhatsApp group chats. "Heroes of the Night" imports these messages and makes little comic book adventures out of them with balloons, heroic figures and everything else that goes with them.
The idea for the app comes from Markus Kremer and Thomas Heyen. You are partner and creative director at the agency Serviceplan Campaign International from Hamburg. The associated Plan Net group has taken care of the programming.
Subsequently, Beck's implemented the app in collaboration with comic artist Matthias Schardt. He exclusively illustrated 300 frames for the project.
How to create a comic with "Heroes of the Night"

After opening the app, there are two options. First, we can export an existing WhatsApp chat and set how many messages our adventure should contain.
"Heroes of the Night" then automatically creates a comic. Then we can change the design with a shuffle function.
On the other hand, we can create our own story manually. We select between ten different characters and type in the messages for our characters themselves. There are no limits to our creativity for the bubble content.
For example, this looks like this: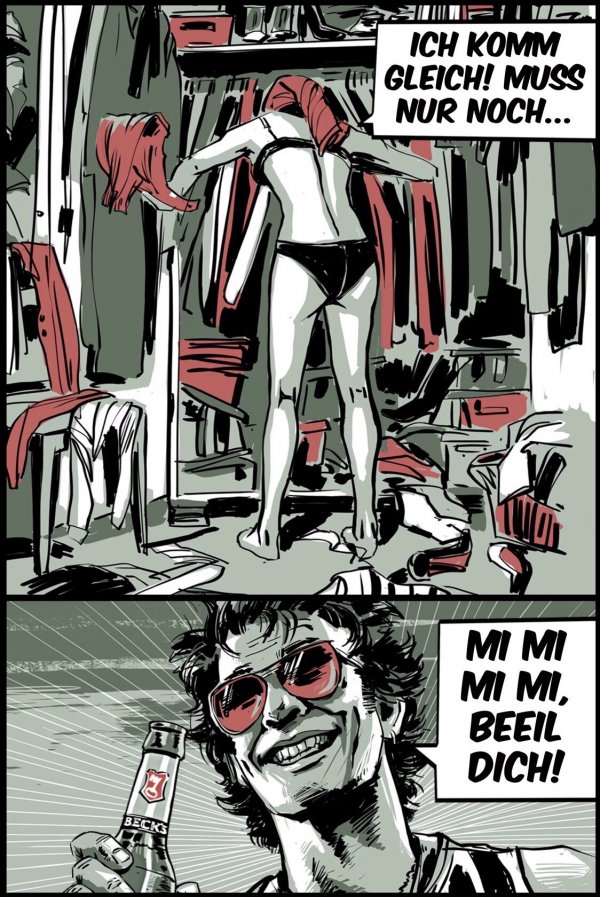 In superhero-style: "Heroes of the Night" brings Chatverlufe to life. (Photo: Screenshot / App "Heroes of the Night")
A comic can contain up to seven messages. We can save the result as PDF or photo and share it with our friends via social networks.
First and foremost, "Heroes of the Night" is intended for group chats. But the app works just as well with simple chats. It is now available for free in the App Store.
Also interesting:
These are the world's top 10 iOS apps of all time
How to prevent strangers from reading your WhatsApp messages
These are the top 10 iOS apps in the world
Messaging Services: What we really use for WhatsApp and Co.
---
Your job market in the digital world

We do what we love every day. You can do that too! Over 20,000 dream jobs in the IT and digital world are just waiting for you in the BASIC thinking job market. Just take a look and discover!
Also interesting for you
About the author
Vivien Stellmach
Vivien Stellmach has been an editor at BASIC thinking since May 2019. As a freelance writer she also writes about alternative music for the VISIONS magazine. She loves football, has been on the pitch since the age of seven and is with SV Werder Bremen.