Page 1 of 11
Previous Next
Each year, Glassdoor's recruiting experts examine the companies in which the most satisfied employees work. Once a year they present the results. We show you in our weekly ranking, who is the best employer in Germany.
A good job with an excellent atmosphere at work is a prerequisite for a happy life. Because when it comes to work on a continuous basis to stress and disputes, suffers sooner or later, the private life underneath.
It is all the more important to find a suitable employer in all situations and at all ages. But who is actually the best employer in Germany? Every year the Glassdoor job and recruiting portal deals with this question.
In order to clarify the question of the best employer, the platform analyzes the voluntary and anonymous feedback of the employees. Whoever wants to become the best employer needs at least 20 employee evaluations during the investigation period.
These, in turn, must complete all eight categories. These include, for example, the overall rating, the career opportunities and also the culture of the company.
Best employers: These are the German top ten
Compared to the previous year, there was a new leader in the latest evaluation. The previous best employer "Bain & Company" lost even 15 places and does not even land within the first ten placings. We present these today in our weekly ranking.
10th place: Continental
The German automotive supplier Continental is in tenth place in the current evaluation. The company, founded in 1871, has also produced other consumer durables throughout its history. This includes, for example, a typewriter.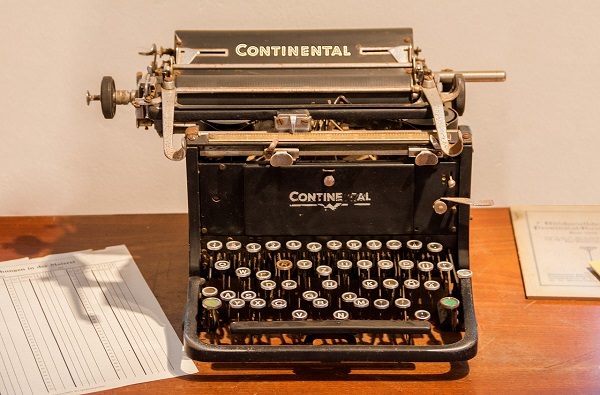 10th place: Continental. (Photo: Pixabay.com / FotoArt-Treu)
Go back and forth with the arrows under the heading.
---
Your job market in the digital world

We do what we love every day. You can do that too! Over 20,000 dream jobs in the IT and digital world are just waiting for you in the BASIC thinking job market. Just take a look and discover!
Also interesting for you
About the author
Christian Erxleben
Christian Erxleben has been Editor-in-Chief of BASIC thinking since the end of 2017. Previously, he worked as Head of Social Media and Head of Social Media at BASIC thinking. His way to BASIC thinking was via the Nrnberger Nachrichten, Focus Online and the INTERNET WORLD Business. Professionally and privately he loves and lives social media.