Page 1 of 21
Previous Next
The "instagrammability" of a hotel is increasingly important to many holidaymakers. Finally, they want to impress their followers with their travel photos. But which Instagram hotels guarantee the most extraordinary pictures? We present you the top ten.
Previously you sent postcards from your travels, today you post the best travel photos on Instagram. No wonder that especially young travelers therefore pay attention to the instagrammability of their travel destinations.
Instagrammer love these ten Instagram hotels
As the online travel portal Travelcircus found out, 40 percent of travelers between the ages of 18 and 33 look for their hotel based on how good it looks on Instagram.
But which Instagram hotels are among the favorites? Travelcircus has compiled a top ten of the world's best Instagram hotels. We introduce you to the winners in our weekly ranking.
10. 25Hours Bikini, Berlin
The 25Hours hotels are characterized by their unusual design. Although 25Hours is actually a hotel chain, no accommodation looks like the other one. Of course, that's what Instagrammer appreciate. Because they know: For a fancy photo these hotels are perfect!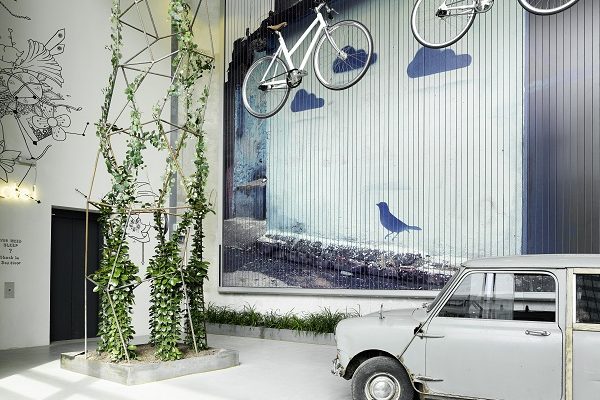 (Photo: Stephan Lemke)
Go back and forth with the arrows under the heading.
---

Your job market in the digital world

We do what we love every day. You can do that too! Over 20,000 dream jobs in the IT and digital world are just waiting for you in the BASIC thinking job market. Just take a look and discover!
About the author
Marinela Potor
Marinela Potor started out as a classical radio journalist and then became an unclassical (and not entirely voluntary) digital nomad. She has been traveling around the world for 3 years writing on political, social and digital topics.