To stay competitive in today's world, powerful Enterprise Resource Planning (ERP) systems are critical to business success. In the past, the limits of ERP systems were often encountered: these were either very complex to operate, inflexible in terms of adaptability or expensive in operation and maintenance.
Is your company also using an old ERP system? Then it's time to switch to the cloud! In a free webinar on Microsoft Dynamics 365, we reveal how this entry into the Cloud ERP world succeeds and what you should definitely keep in mind when migrating.
The transformation of your business is starting now
In recent years, cloud computing has proven itself as a game changer in the ERP field. While ERP applications such as Microsoft Dynamics AX used to be relatively rigid and complex, modern enhancements such as Microsoft Dynamics 365 for Finance and Operations are perfect for any business that needs to respond to ever-changing market demand, customer needs, and rapid business growth want to prepare.
With Microsoft Dynamics 365 for Finance and Operations tools and capabilities, you can easily increase the financial performance of your business.
Our centralized financial management solution offers a variety of automation options – from real-time analytics through business intelligence to streamlined and automated supply chains to automated budgeting, the cloud makes smarter processes possible.
For example, complex manufacturing processes along the supply chain can be optimized and adapted to individual needs.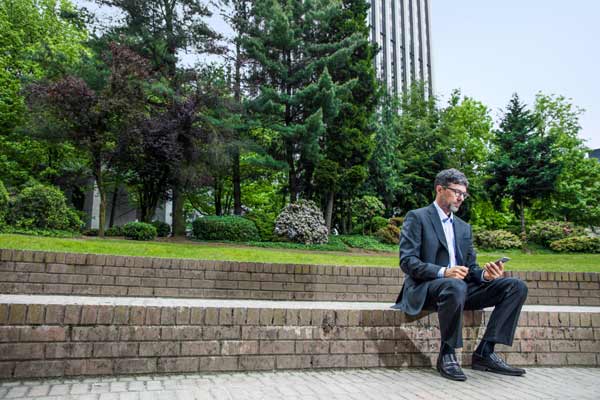 More time for the essentials
With an ERP system from the cloud you have more time for the essentials. Gone are the days when you had to invest more and more money in infrastructure, servers and maintenance.
Instead, you benefit from professional tools that are kept up-to-date with automatic updates and that are easy to customize and extend.
In addition, the cloud guarantees state-of-the-art security and compliance mechanisms that traditional on-premise solutions can not match.
One thing is certain: Microsoft Dynamics 365 for Finance and Operations transforms your business into the power of the cloud. In order to ensure a smooth migration from your old ERP system to the cloud, we have planned an exciting webinar for you.
Sign up for our Dynamics 365 webinar and experience Microsoft Dynamics 365 for Finance and Operations in Action!
---
Your job market in the digital world

We do what we love every day. You can do that too! Over 20,000 dream jobs in the IT and digital world are just waiting for you in the BASIC thinking job market. Just take a look and discover!