"Do my sofa, the picture behind the wall and the lamps in my living room fit?" You've probably asked yourself these questions before. After all, anyone who renovates their own home and selects new pieces of furniture and home accessories is often spoiled for choice. And often you visit for itvarious furniture stores to look for suitable furniture andto coordinate with each other. But thanks to a virtual room planner, you can save a lot of time and easily select materials, decoration and plants – from the comfort of your own sofa.
Sometimes renovating can be fun. But unfortunately there are moments when it is not so easy to find the right harmony of living things. After all, you want to feel good in your own four walls.
But visiting different homes is time consuming. And buying furniture and accessories online scares off many customers. Because if you want to select suitable furnishings for your own home, different spatial dimensions and also the interior design must be observed.
But thanks to Wayfair's virtual room planner, it's child's play to support your own spatial imagination and select the right pieces of furniture.
Virtual room planner thanks to augmented and virtual reality
With the Wayfair software solution, you can easily design your entire home or office and then virtually experience it – with the help of AR, VR, and 3D modeling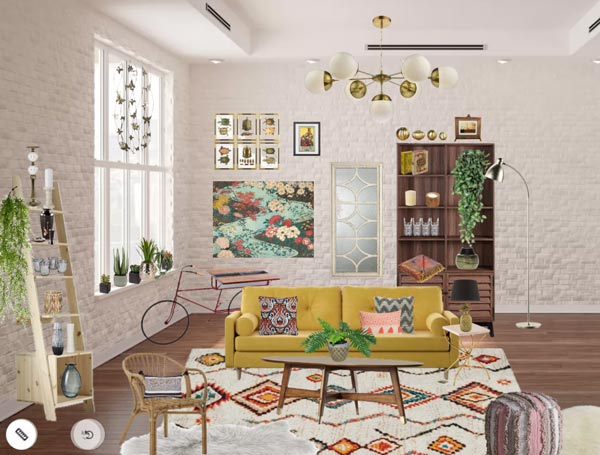 So you can choose from a wide assortment of the desired residential objects and combine them to your individual taste.
Placing the furniture and arranging home accessories is so much fun and inspires your creativity. Try it!
About Wayfair
Wayfair is one of the world's largest home & living online providers. With advanced technology and innovation, Wayfair enables its customers to quickly and easily find exactly what they are looking for, from a selection of more than fourteen million items ranging from furniture to home dcor to housewares and much more.
Thanks to innovative tools based on AR, VR and 3D modeling, customers can use not only the virtual room planner, but also other tech features that make online furniture shopping even more fun.
For example, a visual search function offers the opportunity to upload a photo of the desired product and quickly and easily find suitable alternatives in the Wayfair catalog. Thanks to the View in Room Tool, you can also look at furniture and decor directly in your own home before you buy.
Try the virtual room planner now and win a 300 Euro voucher!
Until the 31st of July you have the chance to win a voucher of 300 Euro at Wayfair. All you have to do is replicate your favorite series or movie set using Wayfair's virtual room planner. Join in!
All information about the raffle can be found here.
To the raffle
---
Your job market in the digital world

We do what we love every day. You can do that too! Over 20,000 dream jobs in the IT and digital world are just waiting for you in the BASIC thinking job market. Just take a look and discover!