The hype surrounding artificial intelligence and its role as a driver of enterprise innovation is omnipresent. What is actually realized thanks to artificial intelligence is usually not disclosed. In this study you will learn how companies in Europe use artificial intelligence to their advantage and what current challenges they face.
The role of artificial intelligence in Europe
Artificial intelligence is not a new concept. The current developments are driven by facilitated access and the further development of algorithms thanks to an increasing flood of data.
In order to use this mass of information efficiently, artificial intelligence is needed. In this study, pioneers from 307 companies across 7 sectors and 15 countries were surveyed.
In addition to well-known large companies, start-ups were also represented and reported on the use of artificial intelligence in their company.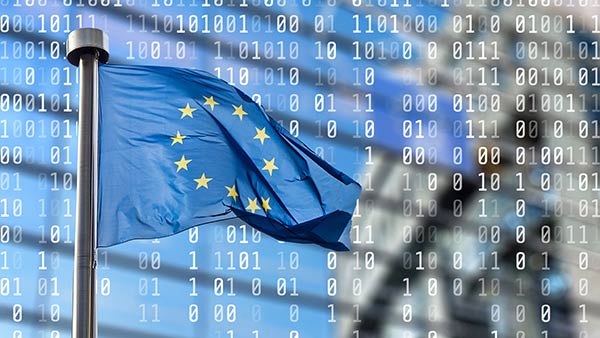 The following aspects are in theFocus of the study:
The role of artificial intelligence in European companies
Opportunities and challenges through the use of AI in companies
How Do Leaders Use Artificial Intelligence in Management and Daily Business?
What does the future look like with artificial intelligence?
Artificial intelligence is generally the ability of machines to perform cognitive functions that were actually reserved for humans.
These include skills such as arguing, learning, solving problems and being creative.
At the center of the interest in artificial intelligence is the underlying technology:
Machine learning: The ability of a computer to learn on the basis of data
voice recognition: It allows computers to interpret spoken language and convert it to text
Smart Robotics:Combining robots and artificial intelligence to perform advanced tasks
Text analysis:Preparation and analysis of text so that other computer systems can read and process this text
Biometrics:Analysis of human physics and emotions
Neural Networks and Deep Learning:Imitation of the human brain to enable human-like learning
In addition to voice recognition and text analysis software, European companies are primarily using cloud solutions combined with on-premise solutions to handle the volume of data. Most business benefits are attributed to Machine Learning.
In the next five years, the extent of artificial intelligence will continue to increase significantly and, according to 77 percent of the surveyed companies, have a major impact on their industry.
Above all, cost savings and the effort to remain competitive will play an increasingly important role here.
If you want to know more about the roles of artificial intelligence in European companies, the study should be "Artificial Intelligence in Europe"Definitely download.
In addition to current figures on the use of AI, there are also exciting case studies by well-known companies that share their personal experience with artificial intelligence.
---
Your job market in the digital world

We do what we love every day. You can do that too! Over 20,000 dream jobs in the IT and digital world are just waiting for you in the BASIC thinking job market. Just take a look and discover!