In the series "Homescreen!" We regularly present you the home screens of people from the social media, marketing, media and tech world – including exciting app recommendations and tips for everything from to-do lists to small games for in-between. Today: Johannis Hatt, Managing Director and co-founder of Productsup.
My homescreen is well filled. But I rarely have unread messages. I attach great importance to doing everything in the course of a day. When I see someone with hundreds of unopened mail in their mailbox, I just can not understand it.
Therefore, I mainly use the apps on my smartphone to organize both my daily work and my free time to keep track of everything.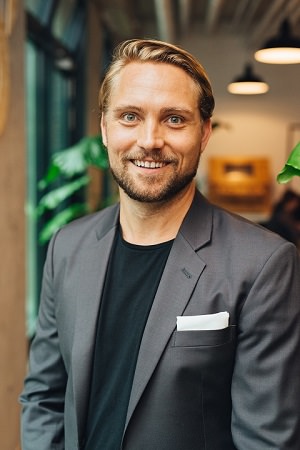 Johannis Hatt, Managing Director and co-founder of Productsup.
leisure
My dog Balou I train with the Dogo app (for Android). I use it about once a week and always try to reach the next training level with it.
What I like most is the personal coach who uses a video to check if Balou passed the exam or not. This sets a serious and goal-oriented training feeling.
If there is a visit in the house again and we want to drink a bottle of wine together, I like to use Vivino (for Android). Thanks to this app, I can retrieve all details about the wine at a click and impress my guests with real expert knowledge.
Thanks to the handy scan function, I get all the information I need in a matter of seconds.
With Arts and Culture (for Android) I answer all my questions about art and cultural aspects. The app is either used directly in the exhibition or when I'm sitting in the waiting room and has to kill a little time. The Art Selfie idea is my absolute highlight in the app!
sport and health
Runtastic (for Android) helps me stay in shape during my weekly jogging sessions. The app challenges me every time anew. So I try to outperform my own best at my three to four running sessions a week.
It's a tremendous training effect, thanks to this app.
Apps, which I would like to use much more often, are sleeping in my meditation folder. So far, however, I have failed miserably. Meditating with Headspace (for Android) and Co. comes in the stress of everyday life, unfortunately much too short. This is reflected in my use of this created folder again.
To be honest, I can not even remember when I used one of the apps for the last time. I hope I can make the meditation more in my daily routine.
On the other hand, with the help of Blood Pressure I check my values very closely once a day and look at the development of my blood pressure over time. This is fast, practical and I keep everything in view.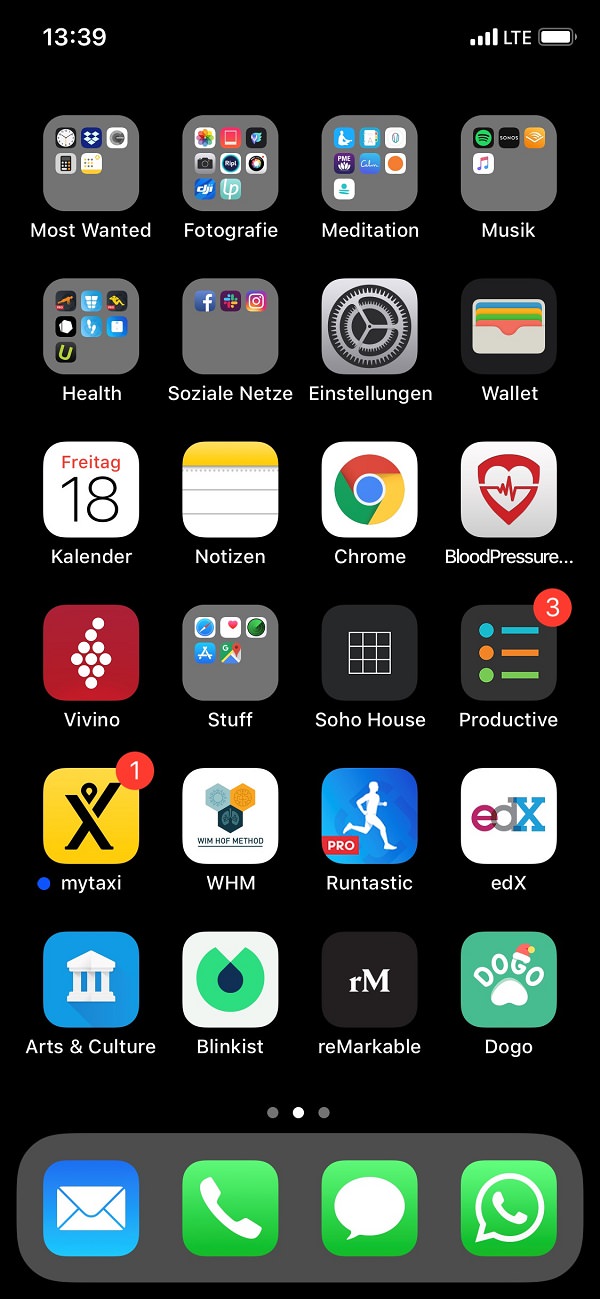 Homescreen by Johannis Hatt, Managing Director and co-founder of Productsup.
job
An app that I really enjoy using is Remarkable (for Android). Here I have centralized and digitized all my notes. Thus, I keep track of everything.
If, contrary to expectations, I have not made any notes and still want to be reminded of important tasks, Productive comes to my aid. With this app, I am reliably reminded of everything and do not have to worry about anything.
Also interesting:
Home Screen! A look at the smartphone by Erik Drnenburg
Home Screen! A look at the smartphone by Christian Wolff
Home Screen! A look at the smartphone by Judith Khn
Home Screen! A look at the smartphone by Bjrn Waide
---
Your job market in the digital world

We do what we love every day. You can do that too! Over 20,000 dream jobs in the IT and digital world are just waiting for you in the BASIC thinking job market. Just take a look and discover!